DOESN'T THIS LOOK DELICIOUS!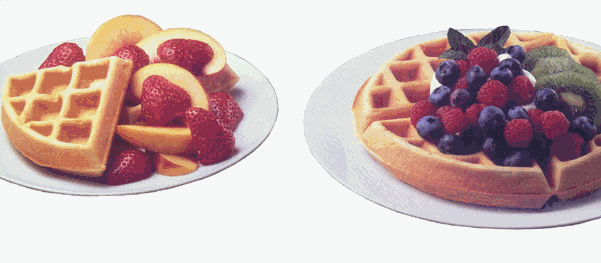 HOME OF THE WORLD FAMOUS MALTED BELGIAN WAFFLE MIX
Wouldn't it be great to serve one of the hottest items on your menu today, and have your customers return again and again to taste it? Think about it.

Frisco Int'l can assure you that we have the answers you have been looking for. Frisco's World renowned Malted Belgian Waffle & Pancake Mix is used by some of the most Famous Chef's, Hotels, Casino's & Restaurants around the World.

Forget about those frozen, stale waffles that are full of sugar and chemicals. Serve fresh, hot waffles right off the Baker.

With it's easy to use directions by adding WATER ONLY to the mix, has made it easier to prepare, with no waste in time or effort. Why should you have to add all kinds of ingredients, such as eggs, milk, butter etc, when WATER in the only Ingredient you have to add for Frisco's Famous One Step Malted Belgian Waffle & Pancake Mix.
This mix is also a multi-use product, such as Pancake's Crepes, Muffins, Cupcakes, Deep Frying etc.
SO JOIN OUR FAMILY
Hop on board and join the rest of our Big Family, to the Nations leading ONE STEP, MALTED BELGIAN WAFFLE & PANCAKE MIX. Frisco's mix DOES NOT CONTAIN ANY ANIMAL FATS, CHEMICALS OR SUGAR. Totally Nutritious, Healthy and Delicious to eat.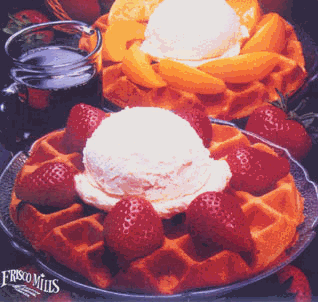 For information all you have to do is email us at:

Send us all your particulars and we will be more than happy to send you the information. Don't forget to include your email address and telephone number.
Or give us a call at: 1 877-237-4726

We'd love to hear from you.

So don't delay in putting this money making item on your menu.


IT'S A DECISION YOU WILL NEVER REGRET!